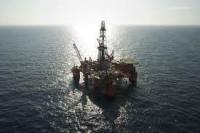 Huntington production in January has been stable but restricted to approximately 1 500 bopd net to Noreco. While the CATS riser platform will remain closed at least until the end of February, Huntington has been allowed to increase production somewhat, to around 1 900 bopd net to Noreco in February.
The Siri Fairway fields Nini and Cecilie, and the Oselvar field all reported stable performance through January. At the end of the month Nini and Cecilie were shut in for planned maintenance. Both fields are now back on stream. Production from Lulita has been unstable during January due to water handling issues and planned maintenance at the Tyra and Harald fields.
As previously announced, restart of the Enoch field is expected in first quarter 2015.