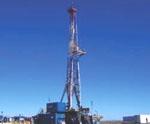 Norwest Energy NL is pleased to report the on-ground seismic acquisition work for the Arrowsmith seismic survey has been successfully completed, allowing for the processing and interpretation of the 3D seismic data to commence.
The on-ground acquisition component of the survey was completed on time and within budget.
Norwest will now commence processing and interpretation of the data, with the results expected to be available during Q3 CY2015.
The on-ground survey was conducted at a 106km² area within exploration permit EP413 near the Arrowsmith locality, 250km north of Perth, between Eneabba and Dongara.
The objective of the survey is to assess the extent of the resource surrounding the existing Arrowsmith-2 well location and to assist in defining the optimal location and target formation for Norwest's first horizontal well, Arrowsmith-3.
Vegetation rehabilitation will now commence and will include annual audits to demonstrate progress. Norwest is confident of meeting all rehabilitation milestones set by the respective government agencies.