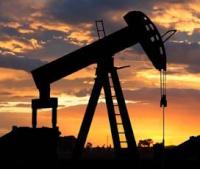 Nostra Terra reports that quarterly production has increased by 80% from the second quarter of 2014, and averaged 84 boepd to Nostra Terra during September. Exploration and production activity continued to grow across the portfolio of prospects during the period, in addition, the Company acquired a new asset, the White Buffalo Prospect in Wyoming, USA, where Nostra Terra owns a 100% working interest.
Chisholm Trail Prospect (Oklahoma)
At the beginning of the quarter the CT-3 well (Gant 27) reached payout, 18 months from the start of production.
The latest producer, the CT-17 well (Willson 3-8-5H) averaged 440 barrels of oil equivalent per day (boepd), maintaining the prospect's record of consistently outperforming the operators' expectations. The well is another producer in the prolific Hunton formation. Nostra Terra owns a 2.92% Working Interest ("WI") in the well, which is operated by Stephens Production Company.