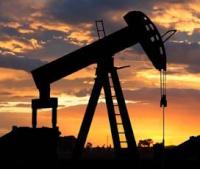 Nostra Terra Oil & Gas says that its 13th production well in the Chisholm Trail Prospect, Bollenbach 1-33H (CT16), has produced an average 555 Boepd from the Hunton Formation, over the most recent 10-day period of production. The Company owns a 20% working interest in this well (equivalent to 87 boepd net), which is operated by Stephens Production Company.
The CT16 well was drilled to an approximate 11,700 foot measured depth, and a true vertical depth (TVD) of 7,180 feet, with an approximate 4,200 foot lateral into the Hunton formation. The well was drilled and completed under budget.
As announced on 30 October 2014, September net production averaged 84 boepd. CT16 is one of the best performing wells in Nostra Terra's Chisolm Trail Prospect and following the addition of its two most recent wells (CT16, together with CT14) Nostra Terra's net production has now more than doubled.