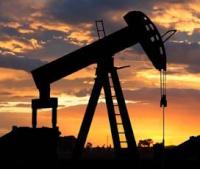 Nostra Terra, the AIM quoted oil and gas producer with a growing portfolio of producing assets in the USA, is pleased to announce that the first wells of the Don Pedro Prospect, in which it has a 1% working interest (as announced on 27 April 2015) and the San Miguel Prospect, in which it also has a 1% working interest (as announced on 18 May 2015), are now in production.
The drilling operations were successfully concluded on the initial test wells of the Don Pedro and San Miguel prospects. Each test well was drilled to a vertical depth of approximately 5,300 feet in order to take a full, conventional core and to obtain additional petro physical data on the target formation. Each well was then turned horizontally, reaching a Total Measured Depth of 10,000 feet.
A minor flow of oil came from the primary objective of the Don Pedro #1, prior to setting the pump, and significant shows of oil were recorded in one of the secondary objectives during drilling. A full, conventional core of the target formation was taken as part of the exploration program in each well. Analysis will take place of the core's petro physical and mechanical properties to better design the drilling, completion and pump systems in future wells. Such activity is common in the early stages of a play.