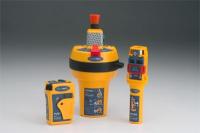 Ocean Signal has appointed Marinplus AB as its exclusive distributor in Sweden.
Marinplus will now supply a comprehensive range of Ocean Signal products, including its rescueME devices and SafeSea portfolio of GMDSS products.
A leading provider of user-friendly and innovative solutions to the boating industry in northern Europe, Marinplus is well placed to strengthen the presence of UK communications and safety at sea specialist Ocean Signal in the country.