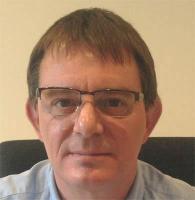 Ocean Signal has appointed a new Sales Manager for Europe to handle increased demand for the company's range of communication and safety products.
Colin Greetham brings extensive experience in the marine industry and man overboard devices to his new role at Ocean Signal. He has previously held positions as Business Development Manager and Regional Sales Manager for Asia, Middle East and Scandinavia for marine safety equipment and industrial products.
Colin will focus on sales and distribution of Ocean Signal's rescueME and SafeSea ranges of products through the company's network of distributors and dealers across Europe.
After starting his new role in support of current Ocean Signal Sales and Marketing Manager James Hewitt, Colin said: "It is really exciting to be joining a positive, growing company like Ocean Signal at a time when there is a new buzz in the marine industry.
"Ocean Signal is a relatively new brand which has already had a significant impact on the market due to a well-conceived product range which has been designed by people who understand the products and the industry.