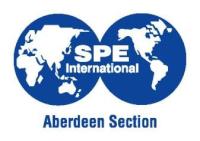 Former Subsea 7 Global Insurance Director, Robert Armstrong, will present on the topic of "Contractual Risk Management from an Insurance Perspective" at a Society of Petroleum Engineers (SPE) Aberdeen event next week.
Mr Armstrong will discuss the role of insurance within the overall risk management strategy of oil & gas companies, and identify areas where this can add value. Drawing from a rich history of insurance claims case studies including the Titanic, Costa Concordia and the Deepwater Horizon, he will add a layer of knowledge from the world of insurance and share his views on where best this can assist in integrating the risk management process across wider business practices and systems.
Recently retired as Global Insurance Manager for Subsea 7, where he was an active member of the International Marine Contractors Association (IMCA), Mr. Armstrong now works independently to provide consultancy services to a number of oil and gas contractors including SIEM Industries.