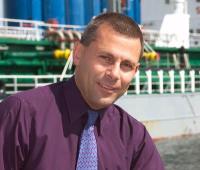 The Society of Petroleum Engineers (SPE) Aberdeen Section has confirmed that Bill Cattanach of the Oil and Gas Authority (OGA) will give the keynote address at the 5th European Well Abandonment Seminar, taking place on Tuesday, 21 April at the Aberdeen Exhibition & Conference Centre (AECC).
Bill Cattanach OBE is head of PILOT MER UK Secretariat - industry and technology development for the OGA. Looking after upstream oil and gas, Mr Cattanach's team sits within the Licensing and Consents unit, maintaining close contact with UKCS operators and main contractors to gather intelligence on upcoming offshore projects.
His presentation will discuss the rationale behind the establishment of the OGA and the role this will take in relation to decommissioning in the North Sea. The need to control escalating costs in decommissioning and reporting the actions taken against it to the Treasury will be a key focus of the presentation, and one which is extremely topical given the current challenges faced by the industry.