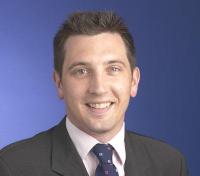 Companies working in the oil and gas industry must now put talent recruitment on the agendas of senior executives as the skills gap presents significant business risks, according to a new report from KPMG and Rigzone entitled "When one crisis meets another: focusing on talent for the long term".
Effective leadership is required to address the talent shortage that has challenged the industry since the 1990s and businesses must not be distracted from it by the payroll reductions and project postponements that have come in the wake of depressed oil prices since late 2014.
Based on a survey of more than 2,500 oil and gas professionals, the industry's on-going talent problem is primarily attributable to a failure to anticipate demographic-related issues. Employees first hired in the 1970s and 1980s are now approaching retirement, and an industry-wide slump in the 1980s and 1990s, combined with inadequate workforce planning, has translated into a lack of qualified personnel ready to replace them.
The KPMG/Rigzone talent crisis survey revealed a deeply concerning lack of internal candidates (only 21 percent of companies are able to draw from their own ranks) and defined strategies for talent management (only 23 percent have planned sufficiently). Additionally, only 24% of respondents believed that their company's leadership team was effectively engaging