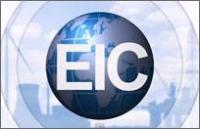 Abu Dhabi National Oil Company (ADNOC), BP, Shell, MASDAR, Emirates Nuclear Energy Corporation (ENEC) and ACWA Power will join leading contractors Fluor, Petrofac, and McDermott at the Energy Industries Council's (EIC) biennial event initiative for a full day of conference sessions, vendor briefings and one 2 one appointments with companies looking to do business with them.
Returning to the St. Regis Hotel & Resort on Saadiyat Island on Tuesday 2nd June, EIC Connect aims to highlight the potentially lucrative contract opportunities and identify supplier capability on major energy projects across the region.
The event is supported by Abu Dhabi National Oil Company, MASDAR, Abu Dhabi Chamber of Commerce, UK Trade & Investment and the British Centre for Business.
Keynote speaker, Mr. Ali Al-Jarwan, CEO of ADMA-OPCO will open the event alongside the British Ambassador to Abu Dhabi, Mr. Philip Parham to highlight the importance of the bi-lateral trade between the UAE and the UK and set the scene for the future of oil and gas in the region.
Nick Cochrane-Dyet, BP Special Advisor and the Chairman of the Steering Committee of EIC Connect, says "EIC Connect Middle East is a wonderful opportunity for companies from the UAE and the UK to showcase their capabilities, share knowledge and create new business helping to achieve even greater cooperation between the two nations.
BP, ADNOC and Mubadala will host the first of a series of conference sessions to explore the challenges facing the major oil and gas operators in today's world and pinpoint where the opportunities are despite the declining oil price.