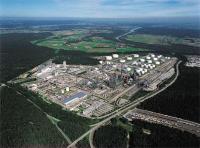 OMV has announced its intention to sell a stake of up to 49% in its wholly owned subsidiary Gas Connect Austria (GCA), a company that operates and constructs natural gas high-pressure pipelines in Austria.
'As a first result of the ongoing review of our Downstream Gas asset portfolio, we decided to divest a minority stake in our regulated gas transportation business in Austria. In times of a difficult oil price environment, we are taking the appropriate measures to both optimize the portfolio and strengthen the Group's cash flow and balance sheet', said Manfred Leitner, Executive Board member responsible for Downstream. 'So far, potential investors have expressed a strong interest, as the regulated business is a stable profit contributor.'
OMV is currently in the process of selecting an advisor to support the transaction. The transaction is expected to be signed in the course of 2016.