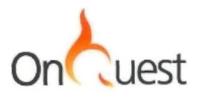 San Dimas, Calif.-based OnQuest, Inc. has been awarded a contract by joint venture partners Stabilis Energy LLC and Flint Hills Resources LLC (FHR) to provide a turnkey scope of engineering services and project management for a 100,000-gallon-per-day natural gas liquefaction and distribution facility in George West, Texas, that will address demand for a reliable and safe supply of high-horsepower fuel to oilfields in Texas's Eagle Ford Shale.
OnQuest will provide a fully functioning LNG facility with scope that includes project execution, engineering, construction, buildings, power and utilities. OnQuest's sister company James Construction Group is contracted with OnQuest to construct the plant. Work begins immediately.
"OnQuest, James Construction Group, and our parent company Primoris Services Corporation are extremely pleased to have won the competition for the work at George West," said OnQuest president Randolph R. "Randy" Kessler.