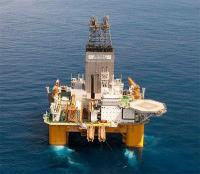 Ophir Energy has awarded Upstream Front End Engineering and Design (FEED) contracts for the Fortuna FLNG Project in Block R, Equatorial Guinea to two contractor consortia, (i) McDermott Marine Construction Ltd and GE Oil & Gas UK Ltd and (ii) Subsea 7 and Aker Solutions.
The Upstream FEED will be a competitive process with the scope of work including subsea development design that will enable the two competing FEED consortia to submit their EPCIC (Engineer, Procure, Construct, Install & Commission) tenders at the end of FEED, from which one will be selected for FID.
Key focus areas for the FEED process will be defining the number of wells required at first gas, the cost of the development and the delivery time of the long lead subsea items, such as subsea trees, that are on the critical path to first gas.
The FEED process will be completed at the end of 1Q 2016, which will allow a Final Investment Decision to be made in mid-2016 with first gas expected in mid-2019.