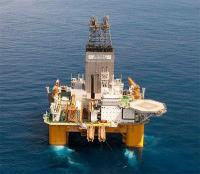 Ophir Energy plc provides an update on activity for the first half of 2015 on entering a close period prior to publication of interim financial results on 13 August 2015.
Operations
Production during the first half of 2015 averaged 14,600 boepd, the Bualuang field in the Gulf of Thailand contributing 12,600 boepd. Production is on track to meet expectations for the full year.
Ophir continues to advance and significantly de-risk the Fortuna FLNG project in Equatorial Guinea. The selection of Golar FLNG as the midstream partner lowers the capital intensity of the project, with upstream capex to first gas expected to be c. $800 mm, and accelerates the lead time to first gas. Both upstream and mid-stream FEED studies are commencing this quarter with a Final Investment Decision in mid-2016 and delivery of first gas in mid-2019.
In Thailand, rig discussions are at an advanced stage ahead of a drilling campaign in the second half that will include two exploration wells on the G4/50 licence - the specific prospects high graded for drilling will be detailed in due course.