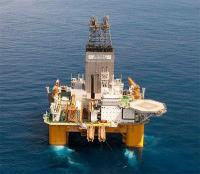 Ophir Energy has completed the acquisition of four deepwater Production Sharing Contracts in Indonesia from Niko Resources. This follows the announcement of the agreement to acquire interests in a series of Niko's deepwater PSCs on 27 October 2014.
The PSCs that have been acquired today are West Papua IV, Aru, Kofiau and Halmahera-Kofiau, all of which will be operated by Ophir. The PSCs are located in two core areas in Eastern Indonesia - West Papua and the Western Birds Head, both of which are highly prospective basins with exposure to a mix of proven and frontier oil and gas plays.
Ophir is also in the process of completing the acquisition from Niko of two additional PSCs - North Makassar Strait and North Ganal; a further update on these will be provided in due course. Ophir has separately decided that it will no longer be proceeding with the acquisition of the Obi PSC.