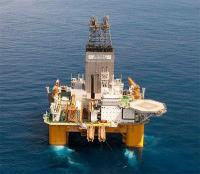 Ophir Energy plc has signed an amendment to the Block R PSC that establishes gas fiscal terms within the PSC and a fiscal framework for the FLNG project.
The amendment has been agreed in Malabo and will be signed later today by the Ministry of Mines, Industry and Energy "MMIE", Ophir Equatorial Guinea Block R Ltd "Ophir", and GEPetrol.
The agreed terms provide a robust, transparent financial framework in which Ophir (as Operator with 80% equity), GEPetrol (as 20% equity partner) and the Government of Equatorial Guinea, can work together to develop the Fortuna Floating Liquified Natural Gas (FLNG) project.