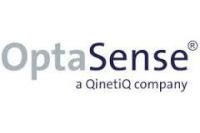 OptaSense, a QinetiQ company, has successfully demonstrated improved sensitivity of its DAS Interrogator Unit (IU).
As part of its ongoing product development, a pre-production version of the 4th generation of the OptaSense DAS IU was used to acquire a Vertical Seismic Profile (VSP) on a Carbon Capture and Sequestration (CCS) well during customer trials this month in North America. In these tests the new 4th generation IU achieved the targeted 6dB increase, a four times increase in sensitivity over the previous 3rd generation system.
The next generation ODH4 Interrogator Unit will also have a wider receive bandwidth, finer spatial resolution and greater programmable flexibility so it can be operated simultaneously in one or more acquisition modes. These features will be implemented in the commercial release of the 4th generation IU due in Summer 2015.
Magnus McEwen-King, Managing Director of OptaSense said, "The development of this 4th generation system once again pushes the boundaries of known performance. Our DAS-VSP™ service is already reducing the cost of data acquisition. Our 5th generation system, which is in development with Shell, is also showing great gains that will see OptaSense DAS capability deliver on an extremely ambitious technical target."