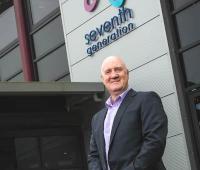 Optimus Seventh Generation announces 2014 as record breaking training year, including successful completion of a new programme for one of the world's top petrochemical companies.
In 2014, 5300 delegates, across 15 projects in 13 countries attended an Optimus Seventh Generation training workshop, resulting in a growing demand for the company's products and services from a range of industries.
The company also launched and completed the first of its new Induction Plus™ programmes, successfully rolling out the training for SABIC UK Petrochemicals, a world leader in the Petrochemical industry.
Optimus Seventh Generation Chief Executive, Derek Smith said: "2014 saw the company achieve several key objectives, including our Coaching for High Performance programme receiving Institute of Leadership and Management (ILM) endorsement.