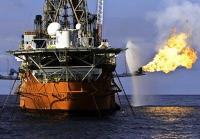 Otto Energy Limited, as operator of the producing Galoc oilfield joint venture offshore the Philippines, provides the following update on the Galoc-5H and Galoc-6H drilling campaign in SC14C.
Progress
During the period from 0600 hours (AWST) on 9th October 2013 to 0600 hours (AWST) on 16th October 2013, the subsea tree installation, well clean-up and flow test operations were successfully completed.
The Galoc-5H well has successfully flowed oil to surface from the Galoc Clastic Unit (GCU) with the well flowing at a rate of 6,300 barrels per day ('bopd') on a 64/64' choke setting with a flowing tubing pressure ('FTP') of ~830 psi. Operations were conducted via the drilling rig 'Ocean Patriot' and oil was flared at the location.