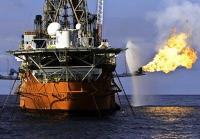 Otto Energy Limited, as operator of the producing Galoc oilfield joint venture offshore the Philippines, provides the following update on the Galoc-5H and Galoc-6H drilling campaign in SC14C, part of the Galoc Phase II development project approved in 2012.
Progress
During the period from 0600 hours (AWST) on 26th September 2013 to 0600 hours (AWST) on 2nd October 2013, the Galoc JV successfully completed running of the G-5H upper completion.
The rig was then moved over to G-6H to commence the upper completion operations on this well.