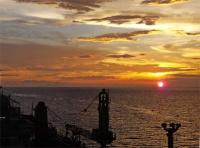 Otto Energy Ltd. ha appointed Matthew Allen as managing director, effective June 24. Matthew will also continue as CEO.
Matthew joined Otto in November 2009 as CFO and was appointed CEO in February 2014. Matthew has played an integral role in implementing Otto's strategy to build a successful international oil and gas company and is committed to continuing this strategy for the benefit of shareholders.
Otto's Chairman Rick Crabb said "The Board welcomes Matthew's appointment as managing director and we are confident he will build on his achievements to date as CEO".