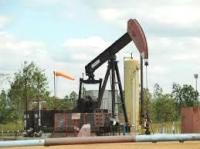 Pan Orient Energy Corp. has appointed Richard M. Alexander as a director and a member of Pan Orient's audit committee.
Mr. Alexander has over 35 years of experience in the oil and gas industry. He is presently the President and Chief Executive Officer and a director of Parallel Energy Trust and previously held senior positions with AltaGas Ltd., Niko Resources Ltd. and Husky Energy Inc.
Mr. Alexander also is and has been a director of a number of public and private companies, currently including Oryx Petroleum Corporation Limited and Global Water Resources Corp. He holds a Bachelor of Business Management from Ryerson University and is a Certified Management Accountant and Chartered Financial Analyst.