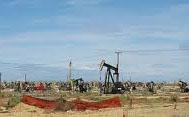 Panorama Petroleum Inc. has received an independent NI 51-101 compliant report prepared for State Petroleum Overseas Inc. (State) on Block 26, Republic of Sudan. As previously reported, the Company entered into a Memorandum of Understanding (MOU) with State to acquire all of State's issued shares subject to certain conditions precedent and TSX.V approvals.
State is a signatory with the Government of Sudan to an Exploration & Production Sharing Agreement wherein State obtained a fifty percent interest in Block 26, Rawat Basin, Sudan. Block 26 covers an area of 26,000 km² with substantial previous exploration work done including;
• 6,071 line km of 2D seismic and 430 sq. km of 3D seismic. • Extensive Geological and Geophysical studies etc. • Two (2) discovery wells C1 & C2 drilled to a depth of 1,800 m. (+/-) and Drill Stem Tested (DST). The crude oil quality is light 30º (+/-) API.