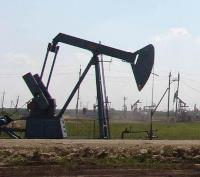 Paradigm Oil and Gas, Inc. has activated 11 new properties following the rehabilitation of wells on its Clements, Adobe and Miller leases.
Paradigm now boasts a total of 17 oil producing wells and plans to add 7 to 10 more properties in the next six weeks following an aggressive repair and reactivation campaign which is currently under way on its Roberts, Summers, TW Greer, and TW Lee leases. By year end, the Company anticipates expanding its portfolio of active wells to at least 25.
"We currently have 17 wells producing oil and just over 820 barrels in holding tanks ready for pick up from our carriers," stated Vince Vellardita, CEO of Paradigm Oil and Gas. He added, "With more wells on the way, shareholders can expect a significant spike in 4th Quarter production and revenue."