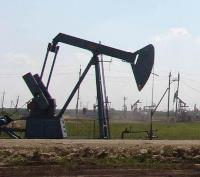 Paradigm Oil and Gas, Inc. announced important new strategic partnerships, the reactivation of four newly rebuilt wells and the accumulation of a growing stockpile of oil that now exceeds 2,000 barrels.
Paradigm Oil and Gas plans to announce several strategic partnerships in the next 48 hours which will significantly increase the Company's financial resources, drilling assets and cost per barrel profitability. The group is comprised of significantly well positioned global investors and oil and gas service companies partnering on a joint venture basis.
"These prominent investors and executives accompanied me on the recent tour of Paradigm's assets and quickly realized our immense potential," commented Vince Vellardita, CEO of Paradigm Oil and Gas.