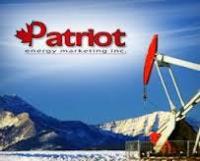 Patriot Energy, Inc. has begun drilling operations on its Thoroughbred #1 in the eastern Permian Basin. The well is expected reach a total depth of approximately 9,000 vertical feet in early October, according to field operations estimates.
Patriot Energy is extending its operations on a farmout lease that will ultimately encompass a total of at least 8 prospects, with the option to further drill out remaining acreage.
The Thoroughbred #1 is targeting multiple potential pay zones including the Strawn Lime, Cline shale, Cisco sands, Triple M Credo, Middle Wolfcamp and Albaugh.