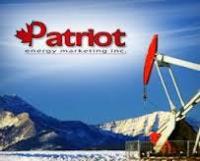 Patriot Energy, Inc. announces drilling the first of seven wells in the eastern shelf of the upper Permian Basin in Kent County Texas. The Sandhill-7 Prospect encompasses approximately 8,500 leased acres in Kent and Knox Counties. Six wells will be drilled and completed in Kent County with the other in Knox.
Patriot Energy entered a substantial non-operated position with Atoka Operating, Inc., a sophisticated operator with decades of experience in the upper Permian region.
The first well, the Barker Trust #1, spud last week. With an expected depth of 5,000 feet, drilling should be completed within the next two weeks. The Barker Trust #1 primary objective is the Tannehill sand, a prolific well-known substantial oil-producing interval in west-central Texas. Other noted Permian Basin formations that will be targeted among the other six wells include the Mississippian, Ellenburger, Strawn and Frye Sands and the Bend Conglomerate.