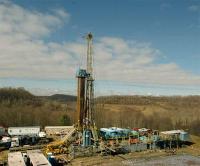 PDC Energy, Inc. executed a binding agreement in principle to settle the securities class action pending against the Company and its wholly-owned merger subsidiary regarding the acquisition of certain partnerships in 2010 and 2011.
This class action, which was brought on behalf of a class of certain former partnership unit holders, was filed in December 2011 in the U.S. District Court for the Central District of California and is titled Schulein v. Petroleum Development Corp. The complaint alleged that the disclosures in the proxy statements issued in connection with the transactions were inadequate, and also alleged a state law breach of fiduciary duty.
Under the proposed settlement agreement, the class action will be dismissed with prejudice and all claims will be released. The Company's settlement obligation consists of two components: first, an up-front cash payment by PDC of approximately $11.5 million and second, a transfer of interests, primarily net profit interests, which would generate cash in future years, in a certain number of Wattenberg wells to be drilled in 2015 and 2016.