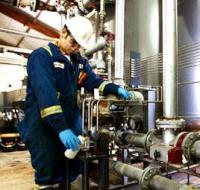 Pengrowth Energy Corporation announced a realignment of its executive team with the departure today of Marlon MacDougall, Chief Operating Officer to pursue other opportunities, and the retirement of James Causgrove, Senior VP Operations effective July 1, 2015.
"Marlon and Jim have been significant contributors to Pengrowth's success including meaningful strides in improving capital efficiencies and bringing the first commercial phase of our Lindbergh project on stream on time earlier this year. Marlon joined Pengrowth in 2011 and Jim joined the company back in 2005. We thank them for all of their efforts on our behalf, and wish them the best for the future," said Derek Evans, President and Chief Executive Officer.
Coincident with these departures, two of our seasoned and proven operations leaders will take on expanded roles, assuming the responsibilities formerly held by Jim and Marlon:
Randy Steele, General Manager of the Conventional Business Unit, expands his role with the responsibility for all non-thermal operations.