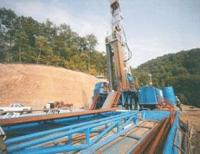 Penn Virginia Corporation has closed the previously announced sale of its Mississippi assets to an undisclosed buyer. The gross cash proceeds of the sale were approximately $73 million.
In addition, we received approximately $35 million, including accrued interest, as a settlement of arbitration related to our significant 2013 Eagle Ford acquisition.
As of June 30, 2014, we had total debt of $1,130 million, including $55 million outstanding under our revolving credit facility (Revolver).