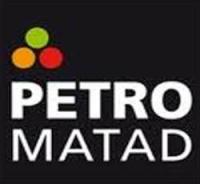 Petro Matad says that, following the Company's operational update of 22 June 2015, the award of a contract to Khet Co., for the acquisition of circa 2000 kilometres of 2D seismic in Blocks IV and V. The programme will commence in mid-September 2015 after mobilisation of equipment and personnel to site has been completed.
The 2D seismic program has been designed to achieve three main objectives. First, to infill the existing reconnaissance level and basin definition seismic grids to improve the correlation and understanding of the structural and stratigraphic architecture of the petroleum basin systems. Second, to tighten line spacing across previously identified lead and prospect trends such that drillable prospects may be adequately mapped. Third, to expand reconnaissance level and basin definition coverage into un-imaged parts of the basin to identify new lead areas, play concepts and improve resource estimations across a greater basin area.
The results of the programme will be integrated with existing data to generate prospects for future exploration drilling.