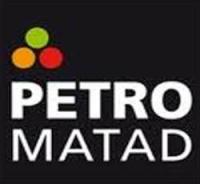 The Board of Directors of Petro Matad is pleased to announce that the final condition to the farm-out becoming unconditional has been waived by BG Group. The farm-out has therefore achieved unconditional status.
$2,750,000 cash consideration has been received today from BG Group and the transfer of 78% working interest in Blocks IV and V to BG Group has now completed. An additional $1.8 million cash consideration is to be received over the next thirty months - $300,000 of which will be received shortly, with the balance being received in increments of $50,000 per month.
In recognition of the completion of the farm-out an official signing ceremony took place earlier today in Ulaanbaatar with the British Ambassador to Mongolia and representatives from the Mongolian Government, BG Group and Petro Matad in attendance.