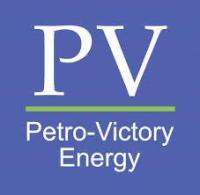 Petro-Victory Energy Corp. has appointed Mr. Birken Olson as a Petro-Victory non-executive director effective immediately.
Mr. Olson has built a number of businesses and has formulated and executed technical and business strategies in both small and large companies. He presently concentrates on consulting services to energy companies. In 2009 he founded Backroads Petroleum, a value-seeking E&P company focused on finding overlooked opportunities in under-producing assets and royalties.
The breadth of the business has expanded to include consulting on such diverse activities as financing, mergers and acquisitions, distressed company operations, valuation estimates, and complicated modeling for alternative projected operations.