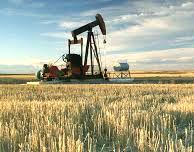 Petro-Victory Energy Corp. has appointed Mr. Drew Faulkner as a Petro-Victory non-executive director effective immediately.
Mr. Faulkner is currently the President and CEO of Olympia Oil, Inc. based in Edmond, Oklahoma and is also majority owner of Oklahoma-based Horizontal Well Drillers. Olympia Oil owns and operates a number of oil and gas wells across Oklahoma, while HWD is an oil and gas drilling contractor operating twelve rigs.
Prior to founding Olympia Oil, Mr. Faulkner was the President of Faulkner Exploration South America from 2008 to 2013, which operated a 176,000 acre concession in northwest Peru until its sale to Olympic Peru in 2013. Prior to that, Mr. Faulkner was President of Faulkner Corporation Oil & Gas from 1997 to 2006 until its sale to Chesapeake Energy.
Mr. Faulkner, a graduate of Oklahoma State University, has nineteen years' experience in many aspects of the oil and gas sector. He and his family still reside in Oklahoma.
Richard Gonzalez, CEO, stated: 'We are delighted to have a man of Drew's stature joining the board of Petro-Victory. We look forward to utilizing his vast experience in the oil and gas industry coupled with his international expertise as we continue to focus on Latin American energy opportunities.'