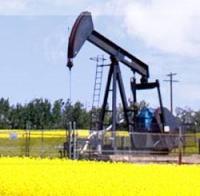 Petroamerica Oil Corp. provide an update for its current appraisal activities in Colombia.
La Guira Well, Los Ocarros Block (50% Non-Operated Working Interest)
The La Guira-1 exploration well on the La Guira prospect was spud on October 9, 2013 and drilled to a total depth of 12,500 feet. The well was cased and the Company expects to test the Mirador and Gacheta formations. The La Guira prospect is located approximately 7 kilometers to the south of the Las Maracas Field.
La Casona Discovery, El Eden Block (40% Non-Operated Working Interest)
The La Casona-2 appraisal well has been drilled and the rig is being released. Although the well was side-tracked due to mechanical issues in the original hole, the well was able to reach its target depth of 16,700 feet and evaluate the target formations. Drilling logs indicate potential oil pay in the Mirador Formation, which was untested in the La Casona-1 well, and in the Une Formation. Following the demobilization of the drilling rig, which is being moved to the Rumi-1 exploration prospect also located on the El Eden block, it is expected that a work-over rig will be brought in to test the Mirador Formation.