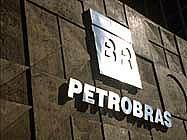 The company's Campos Basin Operational Unit reached 80.6% efficiency in April, while the Rio de Janeiro Operational Unit, which manages the platforms with the largest production capacity in the same basin, achieved 96.2% efficiency in March - the best operational efficiency rate in the last three years
Petrobras' Operational Efficiency Improvement Program (PROEF), strategic to achieving the targets in the company's Business and Management Plan, continues to produce excellent results. In March of this year, the Rio de Janeiro Operational Unit obtained its best operational efficiency level in the last three years. The unit produced 844,000 barrels of oil per day (bpd) during the month, using 96.2% of its capacity, up from 93% in February. The unit's all-time record efficiency is 96.4%, obtained in December 2010.
In the Campos Basin Operational Unit, the 80.6% efficiency rate achieved in April has been the best over the last 46 months. As such, after almost four years, this is the first time that the rate has returned to over 80%, demonstrating the consistency of the initiatives implemented by the company for operations to recover of this major oil basin.