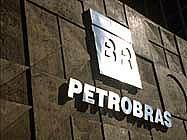 Petrobras has completed the formation test on well 1-SPS-98 (1-BRSA-1063-SPS), informally known as Sagitário, located in ultra-deep waters of the Santos Basin pre-salt.
The results obtained have confirmed the discovery announced to the market on February 25, 2013, when the well was still in the drilling phase. The test has revealed carbonate reservoirs with good permeability.
This is the first well to be drilled in block BM-S-50 and it is situated 194 km off the São Paulo coast, at a water depth of 1,871 meters.
The well has reached the total depth of 7,110 meters. Starting at a depth of 6,144 meters, we detected 159 meters of pre-salt reservoirs bearing good quality oil (32º API).