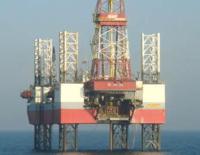 Petroceltic International has appointed Hugh Cawley as a Non-Executive Director with immediate effect.
Hugh, a chartered accountant, has been finance director of Progility plc since March 2015. He has considerable experience in helping listed and private businesses improve their performance. He was previously Group Finance Director of office2office plc, prior to its sale in October 2014. Hugh's career history also includes spells in senior financial roles with Procter & Gamble and ICI PLC and as an Executive Director of S Daniels plc and Dawson Holdings Plc. Hugh will become a member of the Audit Committee.
Robert Adair, Chairman of Petroceltic, commented,'I am pleased to welcome Hugh to the Board of Petroceltic as an independent non-executive director whose appointment will broaden the balance of skills and experience on the board'.