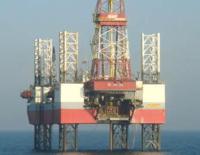 Petroceltic International makes a number of changes to the Board of the Company and its Committees with immediate effect.
Following the appointment of Neeve Billis and Nicholas Gay as Independent Non-Executive directors and the resignation of Don Wolcott and Joe Mach as Non-Executive directors, the following changes have been made to the Board and its Committees. •Neeve Billis has been appointed as Senior Independent Director and has joined the Audit, Nominations and Remuneration Committees. •Nicholas Gay has been appointed as Chairman of the Audit Committee and has also joined the Nominations Committee.
Following these changes the Audit Committee will consist of Nicholas Gay (Chair), Neeve Billis and Alan Parsley and the Remuneration Committee will consist of Alan Parsley (Chairman), Ian Craig and Neeve Billis. The Nominations Committee will continue to be chaired by Robert Adair and will also include Brian O'Cathain, Ian Craig, Nicholas Gay and Neeve Billis.