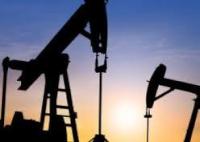 Petromanas Energy Inc. provide an update on key operational and corporate initiatives for its European assets located in Albania and France.
Albania
Molisht-1
As announced on dated August 25, 2014, the Company was drilling a sidetrack well targeting the lower carbonate reservoir. While drilling ahead, the drill bit became stuck in the lower flysch shale zone at a depth of approximately 4,700 metres. The bottom hole assembly was subsequently severed from the drill pipe and the well is currently ready to drill ahead from a depth of approximately 4,200 metres without losing hole diameter.
In conjunction with its joint venture partner, Shell, Petromanas has decided to temporarily suspend the Molisht-1 well. The partners intend to re-enter the well in the future with a higher powered rig to continue drilling to the lower carbonate reservoir with the goal of reaching target depth in the Cretaceous zone. The Company is in the process of releasing the rig currently on site.