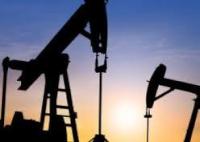 Petromanas Energy Inc. has entered into a definitive agreement with a third party to secure a 3,000 horsepower heavy drilling rig for use in its planned 2015/16 drilling program.
The contract has an initial term of two years with an option for extension. Under the terms of the agreement, the rig is expected to be mobilized to Albania in late 2014 or early 2015. The Company intends to release its current rig upon the conclusion of drilling operations at the Molisht-1 well on Blocks 2-3.
"The new rig we have sourced is designed to deal with the rigours of the deep, geologically complex wells we are drilling in Albania," said Glenn McNamara, Chief Executive Officer of Petromanas. "The joint venture intends to use the new rig to drill its third and fourth wells on Blocks 2-3, which will be appraisal wells to the Shpirag-2 discovery well."