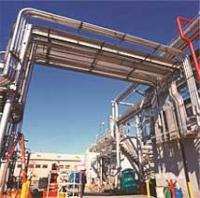 PetroTech Oil and Gas, Inc. announces the acquisition of an 80-acre lease in Nowata, Oklahoma along with their partner CAVU Resources Inc. The lease known as the Brown lease has 12 existing oil and gas wells and one disposal well that PetroTech and Cavu Resources, has begun reworking. The project is an expected $400,000 investment with over $175,000 committed to date, with an expected first five wells online within 30 days, and the balance of the seven wells online by mid December, and a plan to have all wells producing anywhere from 270 barrels per month to 600 barrels per month, with revenue of $27,000.00 to $60,000.00 per month. Added to four gas wells, which will bring in an additional $4,000.00 a month.
About the Nowata Oklahoma Lease:
Located in Nowata County, Oklahoma, this project is situated on the Northeastern edge of the Northeast Oklahoma Shelf, which has proven to be prolific in coal bed methane gas since it was developed beginning in the early 1990s. PETROTECH OIL AND GAS properties are surrounded by leases operated by some of the major players in the field such as Newfield Exploration, Mid-Continent, Inc. (NFX), Energy Quest Resources and Endeavor Energy. This area of northeastern Oklahoma has an extensive drilling history extending back to the early 1900s.