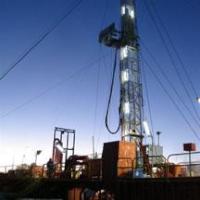 Petrotechnics Risk is pleased to announce its main sponsorship of Oil & Gas UK's popular series of six Aberdeen Business Breakfasts that are run over the year.
The sponsorship is part of Petrotechnics' ongoing initiative to work with the UK's most prominent industry associations to promote the sharing of ideas, lively debate and networking across the Aberdeen based oil and gas ecosystem. Oil & Gas UK's Business Breakfast Series provides a key platform where professionals across the entire supply chain from contractors to technology vendors to operators can gather, share knowledge, and make pragmatic decisions to drive positive change across the industry.
This year's series will explore a broad range of important industry subjects including the safety of offshore/onshore workers, operational risk and increased production efficiency. The breakfasts regularly attract up to 600 guests, including senior oil and gas industry figures, influential members of the local business community and local and national politicians.