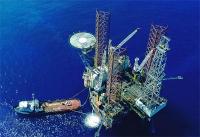 Petsec Energy has appointed Mr. Maki Petkovski as Chief Executive Officer of the Company's subsidiary, Petsec Energy (Middle Eastern) Limited. Mr. Petkovski will lead the Company's operational expansion in the Middle Eastern and North African region, starting with the Block 7, Al Barqa Permit, in the Republic of Yemen which includes the undeveloped Al Meashar oil discovery and a material prospect and lead inventory.
Mr. Petkovski is a senior Exploration and Production executive with a proven track record for both discovering and commercialising oil and gas discoveries in countries ranging from the Middle East to Australasia. He will be primarily based in our office in Sydney where he will be responsible for all aspects of the expansion and management of the Company's MENA E&P business.
Mr. Petkovski has over 25 years' experience in the international upstream oil and gas business sector and has held various managerial and senior technical roles with large E&P companies including BP, Ampolex Ltd and most recently with Oil Search Ltd where he was responsible for managing Oil Search's MENA portfolio, focussing on Yemen and Tunisia.