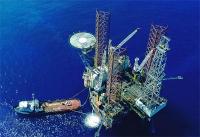 Petsec Energy has appointed Mr. Manny Anton to the role of Head of Investor Relations, effective 1 December 2015. Mr. Anton will be based in the Company's Sydney office and will report directly to the Executive Chairman and Managing Director Terry Fern.
Mr. Anton has over 28 years' experience in the financial services sector and has held various senior executive roles with large global Investment Banking Firms including UBS, Credit Suisse, and most recently with RBC Markets where he was responsible for managing Australian Equities Research Sales to an institutional client base across Asia.
Mr. Anton holds a Bachelor of Business Degree (Major in Accounting) from the University of Technology, Sydney.