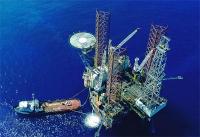 Petsec Energy has commenced drilling on 4 May 2015 on the 16,700' RA SUA; Williams #2 alternate well. The well is being drilled on the Mystic Bayou exploitation prospect, located in St. Martin Parish, Louisiana. The prospect is located approximately 40 miles southeast of the city of Lafayette, Louisiana. White Oak Operating Co. L.L.C. is designated as operator of the well.
The well is being drilled directionally to a true vertical depth ('TVD') of 17,035 feet (17,441 feet measured depth 'MD') to test the oil and gas potential in Lower Miocene age Planulina sand reservoirs in a fault closure up-dip from production in the Planulina interval in Mystic Bayou Field. The well will be drilled as an alternate unit well in the same unit and up-dip to the Williams #1 well (cumulative production: 17.8 BCFG, 1.5 MMBO, and 7.5 MMBW). The well requires the use of a barge drilling rig and is expected to take approximately 53 days to drill and log.
Petsec has a 25% non-operating working interest (18.75% net revenue interest) in the well. The Company's share of drilling costs is estimated to be US$1,600,000. Completion and hook-up of the well is estimated to cost an additional US$850,000 net to Petsec.