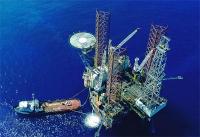 Petsec Energy is pleased to advise that production casing has been run on the 16,700' RA SUA; Williams #2 alternate well. The well was drilled on the Mystic Bayou exploitation prospect located in St. Martin Parish, Louisiana approximately 40 miles southeast of the city of Lafayette, Louisiana USA.
Conventional logs were not run in the well due to lost circulation problems. Production logs will be run after setting production casing and prior to completion of the well.
The well was directionally drilled utilising a barge drilling rig to a true vertical depth (TVD) of 16,873 feet (17,266 feet MD) to test the oil and gas potential of the Lower Miocene Planulina sands in a fault closure up-dip from production in Mystic Bayou Field. The well was drilled as an alternate unit well structurally up-dip in the same unit as the Williams #1 well (cumulative production: 17.8 BCFG, 1.5 MMBO, and 7.5 MMBW).