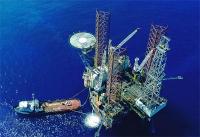 Petsec Energy is pleased to advise that drilling commenced on 15 July 2015 on the Main Pass Block 270 #3 well. The exploratory well is being drilled in federal offshore waters on Petsec's Hummer prospect, located approximately 50 miles southeast of Venice, Louisiana. Water depth at the prospect location is approximately 215 feet. Castex Offshore, Inc. is designated operator of the well.
The well is being drilled to a true vertical depth of 16,000' to test Miocene age sand objectives. The Main Pass 270 #3 well is being drilled utilising the Ensco 87 jack-up drilling rig and is expected to take approximately 60 days to reach total depth.
Petsec has a 12.5% non-operating working interest (10.24% net revenue interest) in the well. The Company's share of drilling costs is estimated to be $2,000,000 net.