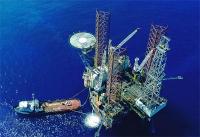 Petsec Energy is pleased to advise that its recent gas/condensate discovery well - the 16,700' RA SUA; Williams No. 2 Alternate well, which was drilled to 17,266 feet measured depth /16,873 feet true vertical depth, commenced production on 31st August 2015.
The well is currently producing at a rate of approximately 5.011 million cubic feet of gas per day and 348 barrels of condensate per day with no water on an 18/64th inch choke. The flowing tubing pressure is 6,300 pounds per square inch. Once production has stabilised the rates will be increased over the next few months to optimise well performance and recovery.
The well, located in Mystic Bayou Field, St. Martin Parish, Louisiana was tested at various restricted rates of up to 5.7 MMcfg/d and 744 bc/d on a 13/64th inch choke from a Lower Miocene Planulina age sand reservoir. The flowing tubing pressure during the test was 6,424 pounds per square inch (psi). After initial clean up, no formation water was produced.